The 2022 Subaru Love Promise Community Commitment Award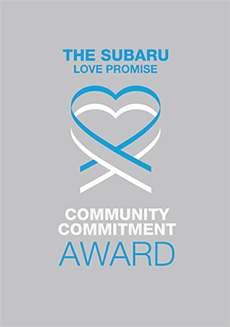 We've been nationally recognized for our dedication to our community and the Subaru Love Promise.
We're honored to receive the 2022 Subaru Love Promise Community Commitment Award. This award nationally recognizes Subaru retailers who are making the world a better place while demonstrating an outstanding commitment to supporting passions and causes in local communities. These efforts are focused in important areas such as the environment, community, health, education, and pets.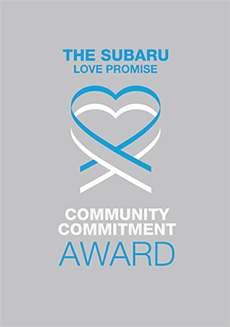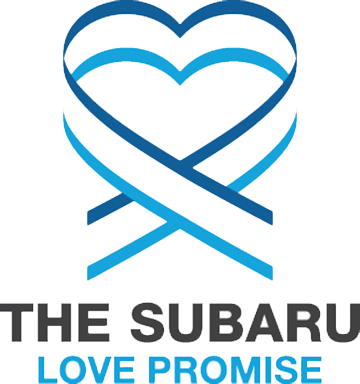 What is the Subaru Love Promise?
Subaru and our retailers believe in making the world a better place and the Subaru Love Promise is our vision of respecting all people. This is our commitment to show love and respect to our customers and to work to make a positive impact in the world.
How is Romano Subaru dedicated locally to the Love Promise?
Our Love Promise can be seen in various partnerships with local charities and non-profits. We're grateful for the opportunity, not only to be a part of our community, but to serve it as well.
Helping Hounds, Sunshine Horses
Meals On Wheels, Safe Prom Night Program, David's Refuge
Love Promise Stories from Romano Subaru
Subaru and Romano Subaru believe in making a positive impact on the communities in which we live and work. We uphold that belief through our Love Promise Community Commitment. Every month, we select inspiring stories from customers and partners from around our area who strive to support our collective commitment and feature them here
RISE WELCOMES AFGHAN REFUGEES TO CNY - Frances H
Refugee & Immigrant Self-Empowerment (RISE) has recently been working to resettle Afghan refugees as a local community partner of the Ethiopian Community Development Council (ECDC), a national refugee resettlement agency. ECDC receives funding directly from the Department of State to implement the Afghan Placement and Assistance (APA) program, which provides initial resettlement services such as housing, employment assistance, school enrollment, legal services, and cultural adjustment to Afghans admitted into the United States on humanitarian parole. "RISE is honored to support these New Americans. As a former refugee myself, arriving to a new country has many challenges and without support services, individuals and families struggle to navigate in a new land. RISE will provide the guidance and programs needed to integrate them into the Central New York Community." Said Haji Adan, RISE Executive Director. RISE expects to receive up to 50 individuals for resettlement in Syracuse. RISE staff, with support from community stakeholders, will be responsible to see that these essential services are provided within 90 days of arriving in our local community. We want to express our sincerest thanks to the Romano Auto Dealerships, Romano Subaru and their Holiday Hope Project for their grant of $2,500. These funds will ensure that the Afghan refugees will have the resources they need to be self-sufficient and thriving community members. We were delighted to meet Mr. Borzou Razmjou, General Manager of Romano Subaru in Syracuse. Mr. Razmjou is an immigrant to the United States. We shared some great stories about the needs of refugees and immigrants in Central New York, and how their funds will positively impact our programs and services. About RISE: Since 2004, we have empowered refugees and immigrants to become economically independent and productive members of society who enrich their new community while maintaining their cultural identity. We invite you to visit: https://www.refugeeandimmigrant.org/ or contact RISE at 315-214-4480.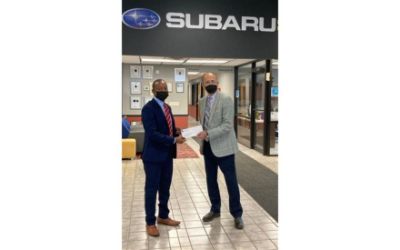 ---
Jett Black - kathy g
Jett was a dime-a-dozen stray black dog in Texas who had little chance of finding his way out of an overburdened shelter system. He was young, handsome and full of youthful Labrador retriever energy. His manners were lacking, but his heart was pure gold. He found his way into our Underdog Express transport program and headed north to find his home, his place in the world. It didn't take him long to win the hearts of a family who brought him home for a trial adoption to make sure their home would be to his liking. In many ways he was all they hoped for, but the quickly notices a pronounced limp especially after a busy day of exploring and playing. X-rays revealed the worse case of elbow dysplasia ever seen in a young dog and the journey to determine how best to help him began. Sadly, after several weeks of appointments with specialists and trying to manage his energy and activity, his potential new family decided they were not the best fit for him and he came back to us. We continued seeking advice from specialists and continued incurring medical bills for CT scans, more X-rays and consultations. Amputation of the leg was was recommended by one surgeon; repairing the elbow was recommended by another. We chose the latter and hoped repairing the elbow would give him years of a pain-free life while we continued the search for the family that would see him through his recovery. After multiple vet visits, thousands of dollars in medical bills and 3 months of waiting, he left us to begin his new life. Being supported by Subaru Loves Pets allows us to help dogs like Jett Black who need a bit more than most.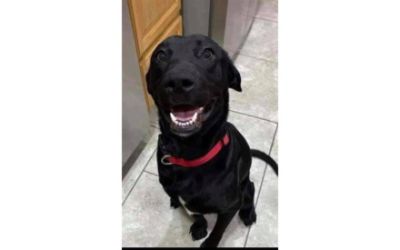 ---
Romano Subaru Shares the Love-Upstate Foundation - Danielle L
From November through January, the folks at Romano Subaru showed up BIG for our families! Through their Share the Love campaign, the team raised over $31,000 to support local kids & their families right here in Central New York! We were blown away by their success, their kindness, & their dedication to their local community. Thanks to the hard work of Romano Subaru, the funds raised will help support programs & amenities at our new Golisano Center for Special Needs. This critical center for Central New York focuses on children & adolescents with intellectual & developmental disabilities. One in 54 children are diagnosed with autism, but it can be difficult for families to receive timely intervention & services, with a shortage of qualified professionals & space. This new center helps to eliminate that wait time, which was previously up to two years, & will help to train & mentor professionals in this field to meet the growing need for this population. This gift will make an enormous difference for years to come! Thank you Romano Subaru for being there for the kids, from all of us at the Upstate Foundation!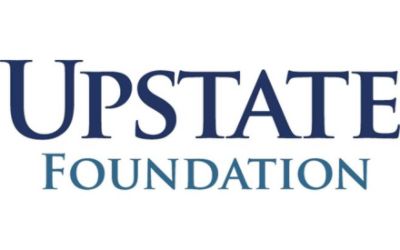 ---
Catholic Charities - Men's Shelter - Gracie B
Thank you to our friends at Romano Subaru for their generosity! This season, Romano Subaru was able to donate 80 blankets to the guests of our Men's Shelter. Our Men's Shelter operates 24/7, 365 days a year and can host 99 men struggling with homelessness every night. Many of our guests are some of the most vulnerable members of our community, medically compromised, and in the most need. The delivery of blankets occurred on December 10th and as we head into colder weather, we are deeply grateful for this thoughtful donation. Thank you for providing the gift of warmth to so many. As we continue to navigate the pandemic, our dedicated shelter staff are devoted to our mission and the people we serve, particularly during uncertain times. They continue to provide essential service and meet critical needs in our community. To learn more about Catholic Charities and the work of our Men's Shelter, please visit: ccoc.us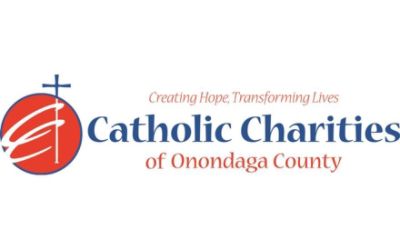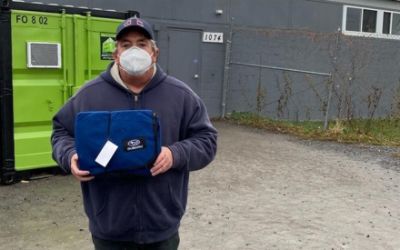 ---
Helping Hounds Dog Rescue - Kathy G
Helping Hounds Dog Rescue has benefited from the generosity of Romano Subaru for years. We have enjoyed the fun toys that add to the adoption bag of goodies given to new families and have been most grateful for the financial support provided. The direct connection of the years of building a relationship are self evident, but what is not always easily seen is the indirect impact and the difference that can make in the life of a dog and of a family. 2020 has been a challenging year for most of us as we adapt to the restrictions and safety protocols of the COVID-19 pandemic. It has also given rise to an unprecedented demand for adoption and made it difficult for some to work with us in adding a dog or puppy to the family. It is not unusual for customers of Romano Subaru to become friends and part of the Romano Subaru family, so when the time came for one family to search for a puppy, word got back to the folks at Subaru and they reached out to us to ask if we could help. This family was not immune to the challenges of 2020 with children whose lives were disrupted with school closings and on-line learning. The loss of a beloved grandparent is always difficult, but made even more so with the added isolation families are feeling, and they were all feeling the loss. We did not have any puppies available for adoption; however, we did have a family of young puppies that were being raised in our new facility. So, we invited them in for some puppy playtime. They spent hours sitting on the floor, enjoying the laughter coming from their children as puppies climbed and chewed and played and snuggled, the stress and sadness lifting a bit in that moment and they fell in love with little Jon. For several weeks, we shared live videos of the puppies as they grew and were introduced to the world and every day they watched their puppy's antics and fell deeper and deeper in love until the day finally arrived when he was old enough to begin his new life, adding laughter into their home daily.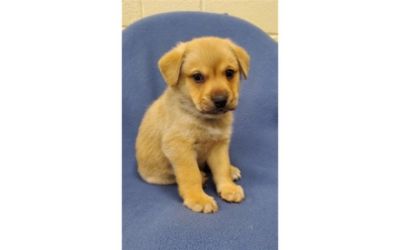 ---
Full of Gratitude for your Lifesaving Support - Darlene E
We, the volunteers of Road2RecoveryCNY, are extremely grateful to be selected by David Romano as the hometown charity for 2019 by Romano Subaru. We want to thank David Romano, the hardworking salespeople, and our community for your incredible support. Road2RecoveryCNY is a grassroots 501c3 nonprofit that is battling the opioid epidemic. Founded three years ago, and funded solely by donations, we have helped pay for long-term rehabilitation for 22 individuals from CNY who could not afford it. These individuals had relapsed from multiple short-term rehabs and needed something different to survive and overcome their addiction. We are literally saving lives, one at a time. Read these comments by our alumni: "My life has never had as much purpose and meaning as it has now. That is all due to the gift that I have been given." Michael H. "Grateful is an understatement . You are truly great people and I wanted to let you know first hand that your generosity has made in difference in not only my life , but my family's also." Thomas D. "If it wasn't for Road2RecoveryCNY taking a chance on me I truly don't know where I would be. My life today is so full, and I can finally stand on my own two feet. I can say I'm proud of who I am." Michael T. Learn more about us and make a donation on our Facebook page https://www.facebook.com/Road2RecoveryCNY-1996300787302383/ and on our website www.road2recoverycny.com Thank you so much for your help!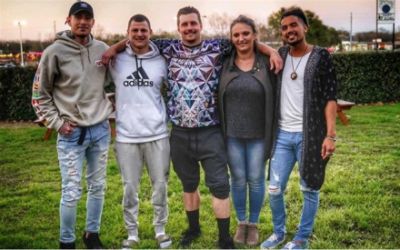 ---
Subaru Loves to Care- Upstate Cancer Center - Tiffany R
Upstate Cancer Center continues to show the community that they care for their patients. For the fourth year in a row the hospital has participated in Subaru Loves to Care program. Through this program The Leukemia& Lymphoma Society (LLS) and Subaru of America spread warmth, love and hope by delivering arts and crafts kits for young patients, messages of hope and cozy blankets to the hospital. This year's delivery took place on July 10th when the Western & Central New York Chapter of LLS alongside Romano Subaru and Bill Rapp Subaru proudly brought the messages, blankets and craft kits to the cancer center. Capogreco, who helped organize the delivery for the hospital, said that the patients absolutely love the blankets. When a patient is going through chemotherapy they generally feel very cold so "to have something of quality that is their own is really special". This year LLS and Subaru delivered around 180 blankets and 40 craft kits to Upstate Cancer Center. The hospital expects that all the blankets and craft kits will handed out to patients in just two short weeks. As it is a part of LLS's mission to improve the quality of life for patients and their families, the organization is proud to partner with Subaru to help coordinate this special delivery to Upstate Cancer Center and several other local hospitals participating in the program.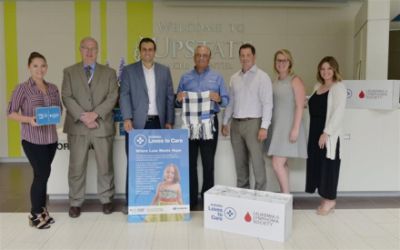 ---
Romano Subaru Loves to Care - Sarah N
On July 10th, 2018 Romano Subaru and The Leukemia & Lymphoma Society (LLS) teamed up to spread love, hope, and warmth to cancer patients at Upstate Cancer Center. During Subaru's Loves to Care month in June, messages of hope for cancer patients were written by visitors at Romano Subaru. Those messages, along with blankets, were delivered to Upstate Cancer Center by Romano representatives. The blankets will be used by patients to keep warm as they continue their fight against cancer and to help spread awareness of LLS and Subaru of America's goal, to provide hope and care one gesture at a time. Arts and crafts kits were also delivered for children who are battling a disease. A big thank you to Romano for making this delivery happen so that patients can feel a bit of hope.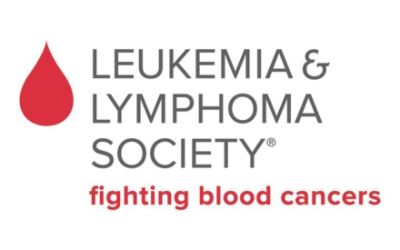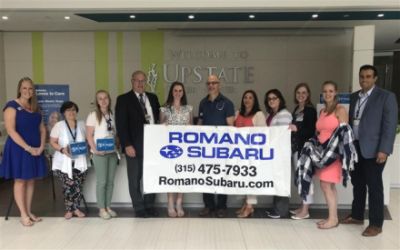 ---
Subaru and NWF Love the Earth! - Erika G
Franklin received a donation from Romano Subaru to support our community garden! Thank you!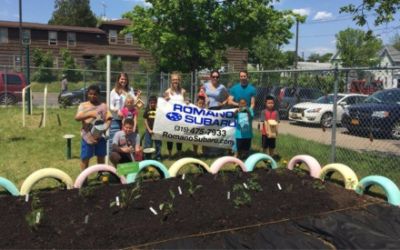 ---
Subaru Share the Love with Sunshine Horses - Sara D
Sunshine Horses Inc. will join the ASPCA® (The American Society for the Prevention of Cruelty to Animals®) and Subaru of America, Inc. for the annual year-end Subaru Share the Love event and celebration, which kicks off November 2016 to January 2017. As part of this national effort, Sunshine Horses Inc. and Romano Subaru have teamed up to create a Community Outreach Event at the Romano Subaru Dealership, along with offering a chance to meet some of the Horses from Sunshine Horses Inc. who are looking for forever homes. For every new Subaru purchased or leased during the Share the Love event, Subaru donates $250 to the purchaser/lessee's choice of participating charities, up to $15,000,000, one of which is the ASPCA. The ASPCA will be distributing its donation to support animal welfare organizations and life saving programs across the country and Sunshine Horses Inc. is pleased to be a recipient of one of these grants. We are in need of sponsors for horses, volunteers, and forever homes. To learn more about the Subaru Share the Love campaign, visit www.aspca.org/subaru. Highlight and right click the following link to learn more: http://sunshinehorses.org. Thank you to Romano Subaru for helping Sunshine Horses!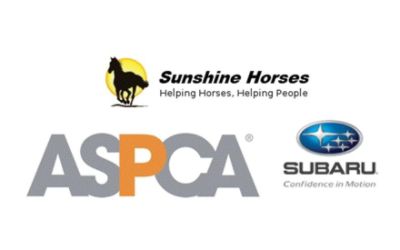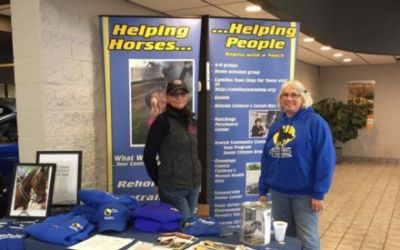 ---